During 2019 GolfAhoy will substitute The Bay Course at Kapalua for the Plantation Course. Hawaii Kapalua Plantation Course will be closed to play during 2019. The Plantation Course will be closed for renovations in 2019. "The Plantation Course at Kapalua on Maui will get a multimillion-dollar renovation during 2019 after the PGA's Sentry Tournament of Champions kicks off the 2019 season in January", according to Arizona-based Troon, which manages Kapalua. The work on the course, which is expected to start in February and finish in November, will include resurfacing the greens with Tif Eagle Bermuda turf, renovating the bunkers and re-grassing tees, fairways, and roughs with Celebration Bermuda turf. The renovation will also add new tee complexes, including new tournament tees on key holes.
Affected GolfAhoy Hawaii Golf Cruise packages are:
10 Day VIP Deluxe Circle Hawaii Islands Golf Cruise
9 Day Hawaii Islands GOLF Cruise NCL Pride of America
About the Kapalua, The Bay Course.
The Bay Course opened in 1975 and in that time has hosted over 20 major professional tournaments – the most of any neighbor island course in the state of Hawaii. From the first live prime-time televised event in golf at the 1983 Kapalua International to the Kapalua LPGA classic some 25 years later, The Bay Course has consistently faced the best players in golf and withstood the test of time and technology. Great champions and stories have emerged here, such as Greg Norman's first win on America soil, Ian Woosnam and David Llwellyn's thrilling victory for Wales in the World Cup of Golf and Morgan Pressel's nail-biting win at the Kapalua LPGA Classic.  Two of the most popular PGA players ever, Fred Couples and Davis Love III, have each earned victory here – twice. The Bay Course is a championship course that is as challenging as it is beautiful. Known for its breathtaking 5th hole, the only hole to play over the ocean on Maui, it should certainly be on the "must play" list for any golfer visiting Maui. Enhance your Kapalua Golf experience, consider using one of the highly trained caddies.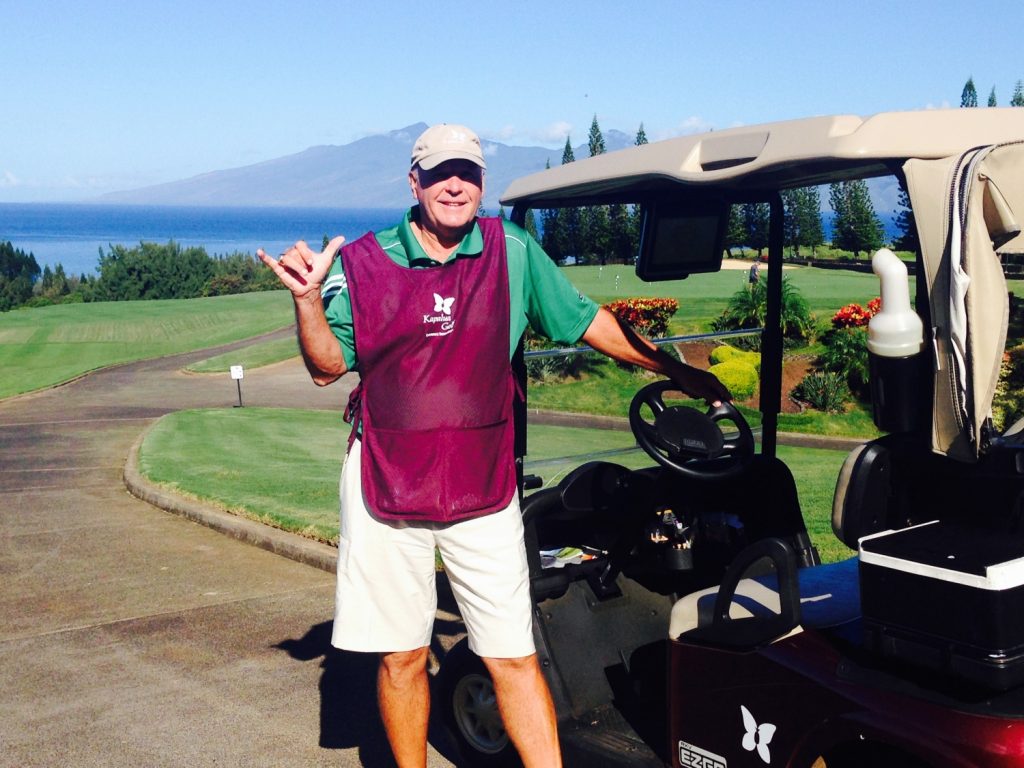 At Kapalua Golf, caddies are trained to enhance your overall golf experience by providing a thorough knowledge of the golf course and how to play it. Caddies will aid in your overall enjoyment by providing yardages, locating shots, reading putts, raking bunkers, cleaning clubs, and assisting to keep a good pace of play for the golfer to focus on his or her game. Forecaddies from $140 plus taxes for a single player. $40-$60 suggested gratuity for a single player (based upon service provided).